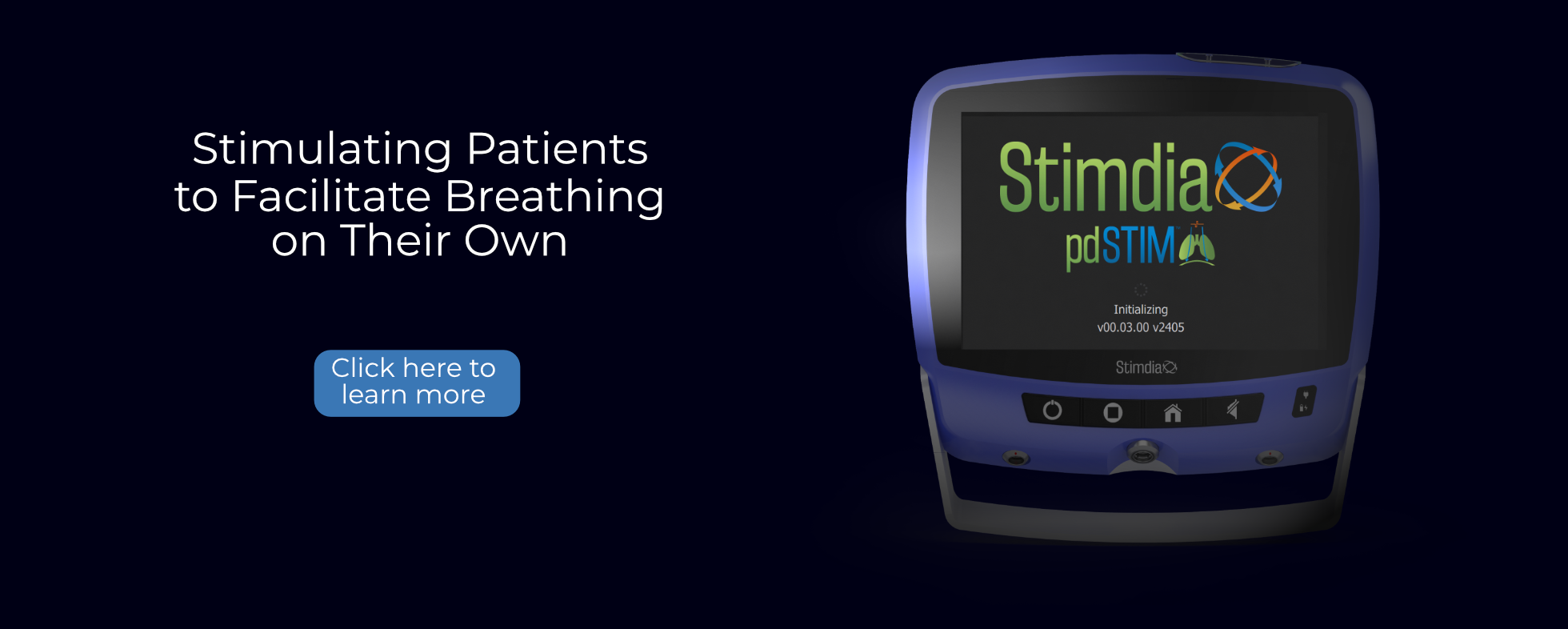 Stimdia Medical Inc. has designed the pdSTIM™ System, a neurostimulation therapy that awakens and reconditions the diaphragm to support independent breathing and liberate patients more quickly from mechanical ventilation. The System recognizes the onset of inspiration and stimulates the phrenic nerves through small leads percutaneously inserted in a patient's neck.
Use of percutaneously inserted temporary pacing leads.
Placed at the bedside in an ICU setting.
Designed to not interfere with other existing lines/leads.
Agnostic as to the type of ventilator or mode of operation.
Employs a minimally invasive method for the percutaneous placement of small 3 Fr leads through an 18-gauge needle used as an introducer.
Stimdia Homepage #1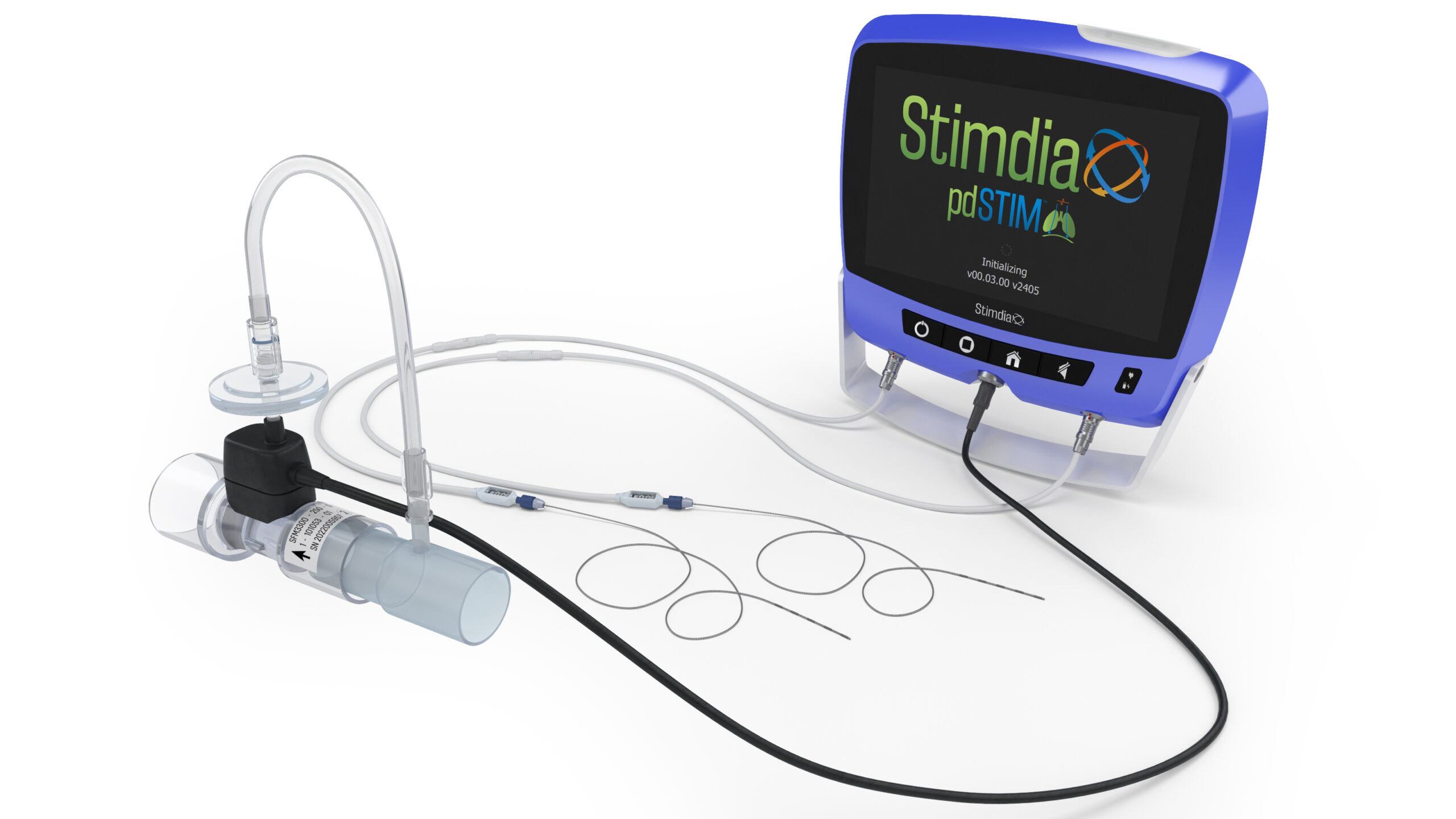 Indicated for mechanically ventilated adults at least 22 years old suffering from diaphragmatic dysfunction who have been on mechanical ventilation for ≥ 96 hours and have failed at least one weaning attempt.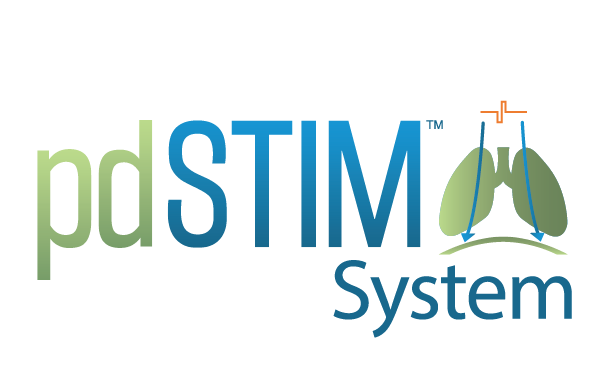 Stimdia Homepage #1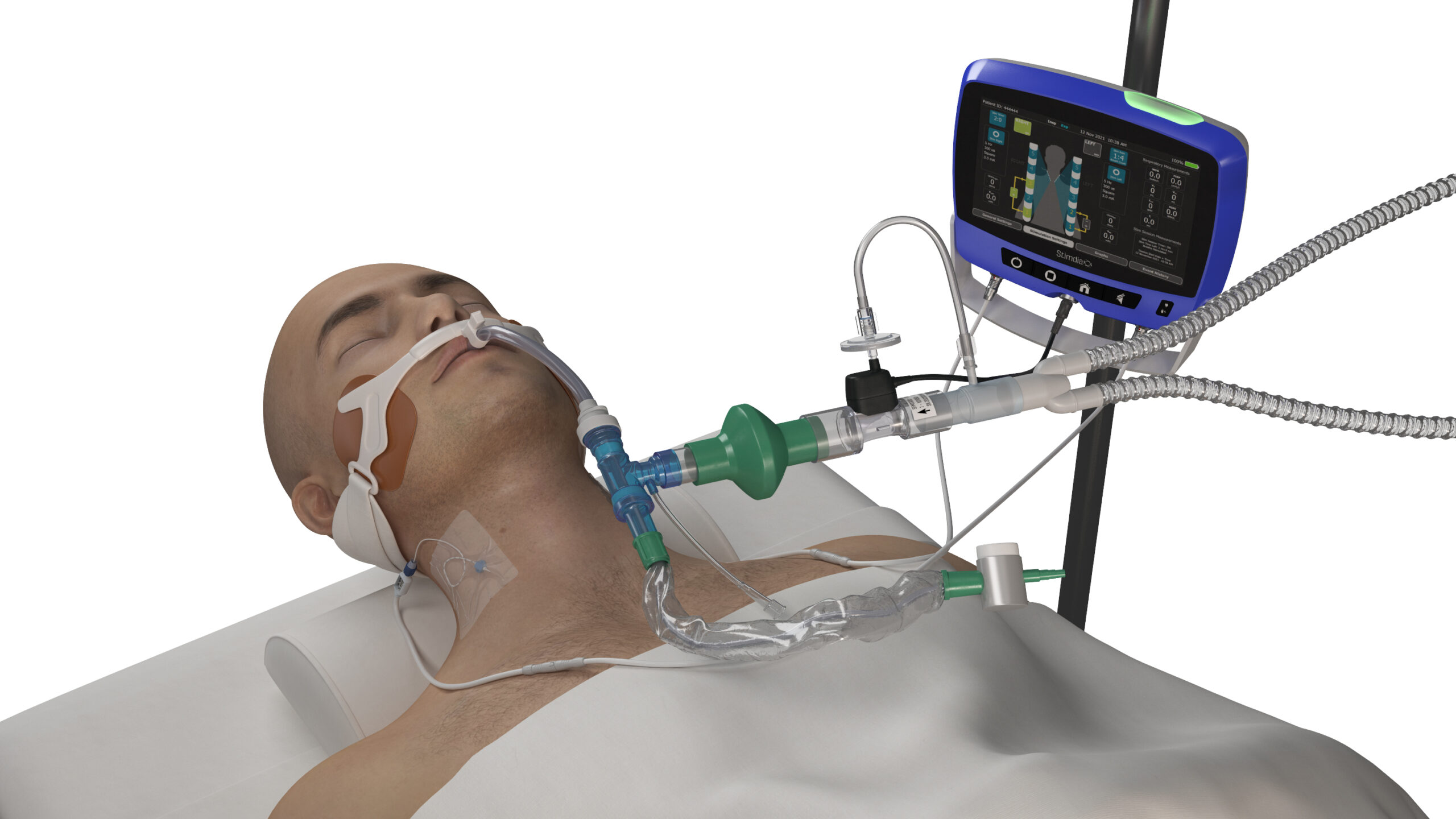 Intended to increase diaphragmatic strength and facilitate weaning via temporary stimulation of the phrenic nerve.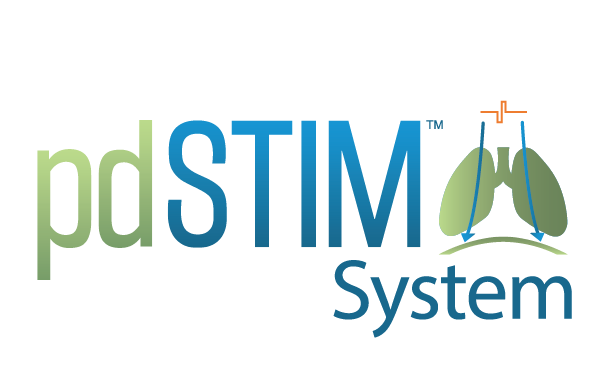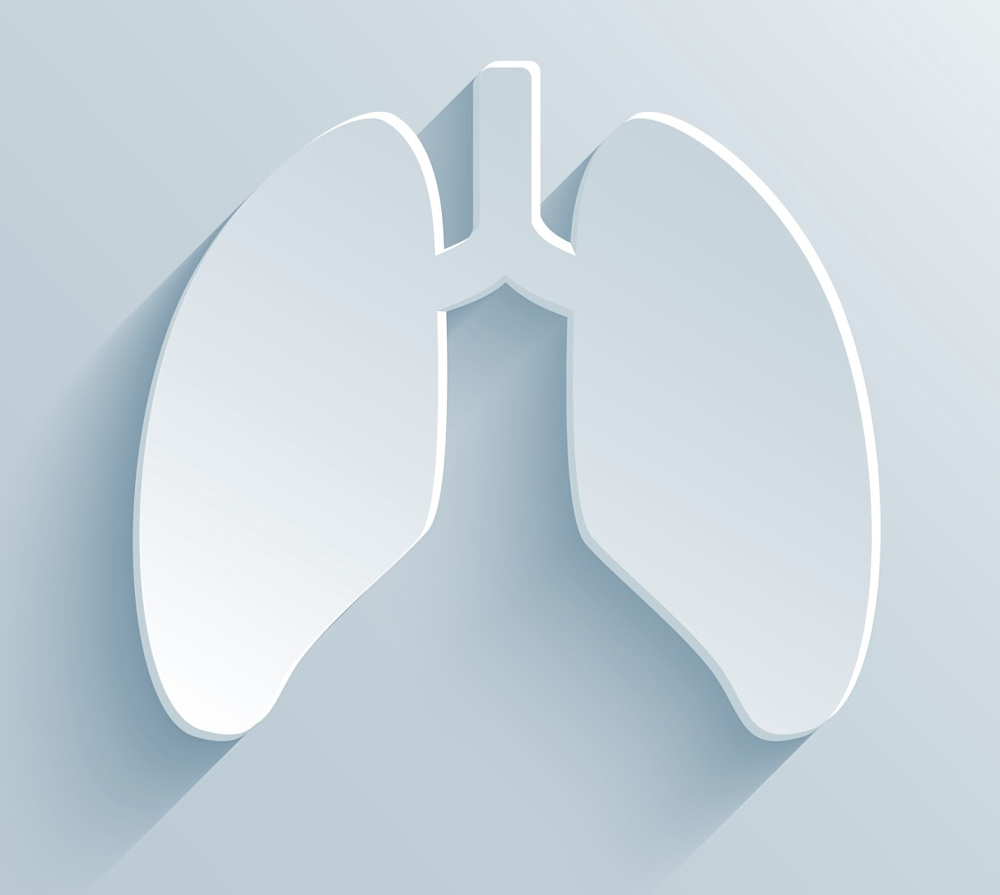 Mechanical ventilation rapidly produces diaphragm atrophy
Mechanical ventilation produces diaphragmatic weakness and ventilation-induced diaphragmatic atrophy and injury. Studies have shown that the combination of diaphragmatic inactivity and mechanical ventilation for prolonged periods (more than 18 hours) is associated with atrophy of muscle fibers of the diaphragm. This condition is called "Ventilator Induced Diaphragmatic Dysfunction" or "VIDD".
VIDD has been shown to contribute to problems in weaning patients from mechanical ventilation. This extended time on the ventilator increases health care costs and greatly increases patient morbidity and mortality.