pdSTIM System - Stimdia Medical
What is the pdSTIM™ System?   
.
The pdSTIM SystemTM is intended to provide temporary stimulation to facilitate weaning from mechanical ventilation in patients who have been on mechanical ventilation for 96 hours or more and who are at risk of having difficulty in weaning.
.
Is designed to electrically stimulate the phrenic nerves in a patient's neck to exercise the diaphragm during mechanical ventilation to minimize VIDD and facilitate weaning.
Uses small transcutaneous leads placed next to each of the patient's phrenic nerves (via ultrasound guidance) to deliver an electrical stimulus.
Stimulates the phrenic nerve and coordinates movement of the diaphragm in concert with mechanical ventilation to ensure the diaphragm works physiologically to deliver normal levels of work during a specified breath.
Utilizes Stimdia Medical's proprietary RespiSync

™

sensing and stimulation algorithms to faciliate coordination of phrenic nerve stimualation with physiologic diaphragmatic movement.  
The pdSTIM System exercises the diaphragm. It does not ventilate the patient. Phrenic nerve stimulation is performed in synchrony with mechanical ventilation.
About the product name and logo:
The pdSTIM™ name refers to the electrical STIMulation of a patient's phrenic nerve and the resultant movement of the diaphragm.  
The logo incorporates a visual representation of the electrical stimulation of the phrenic nerves in a patient's neck leading to the exercising of their diaphragm during mechanical ventilation. 
Slide 1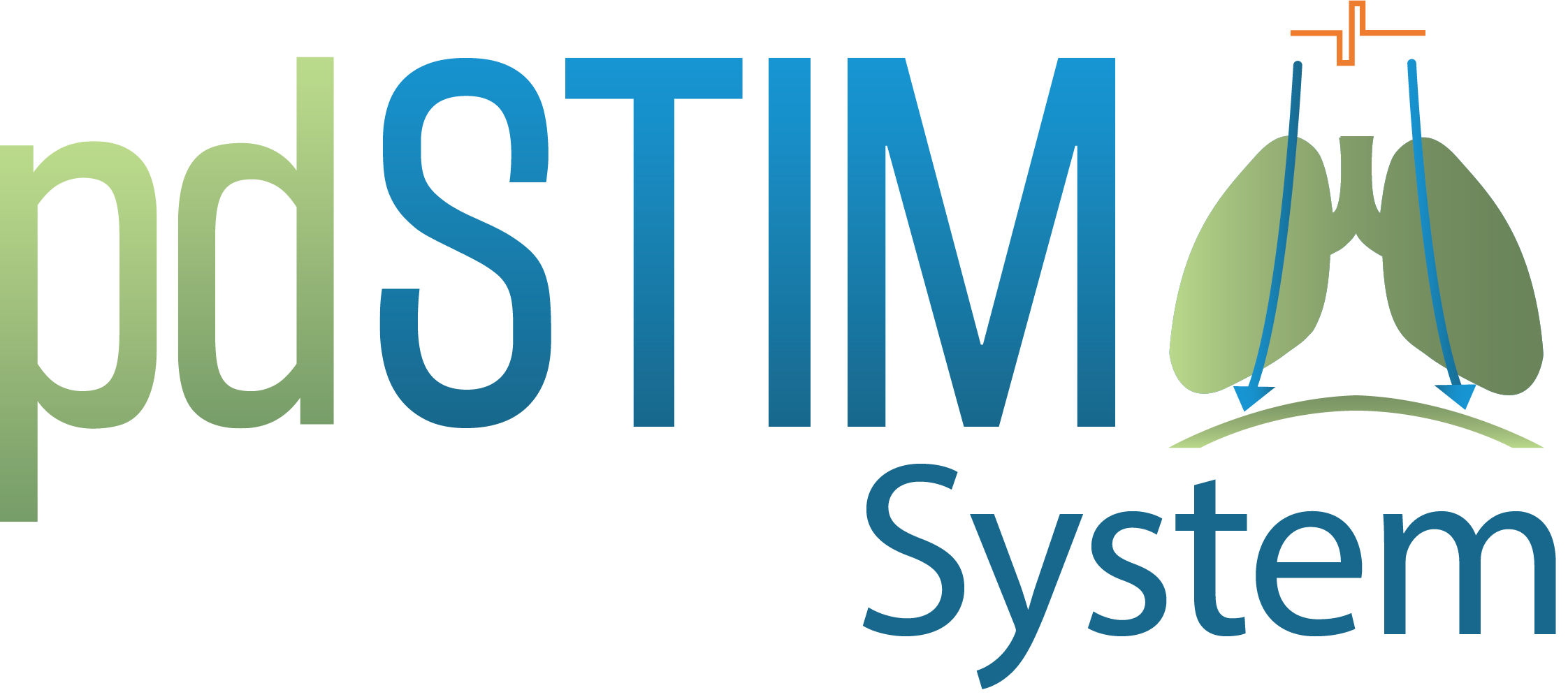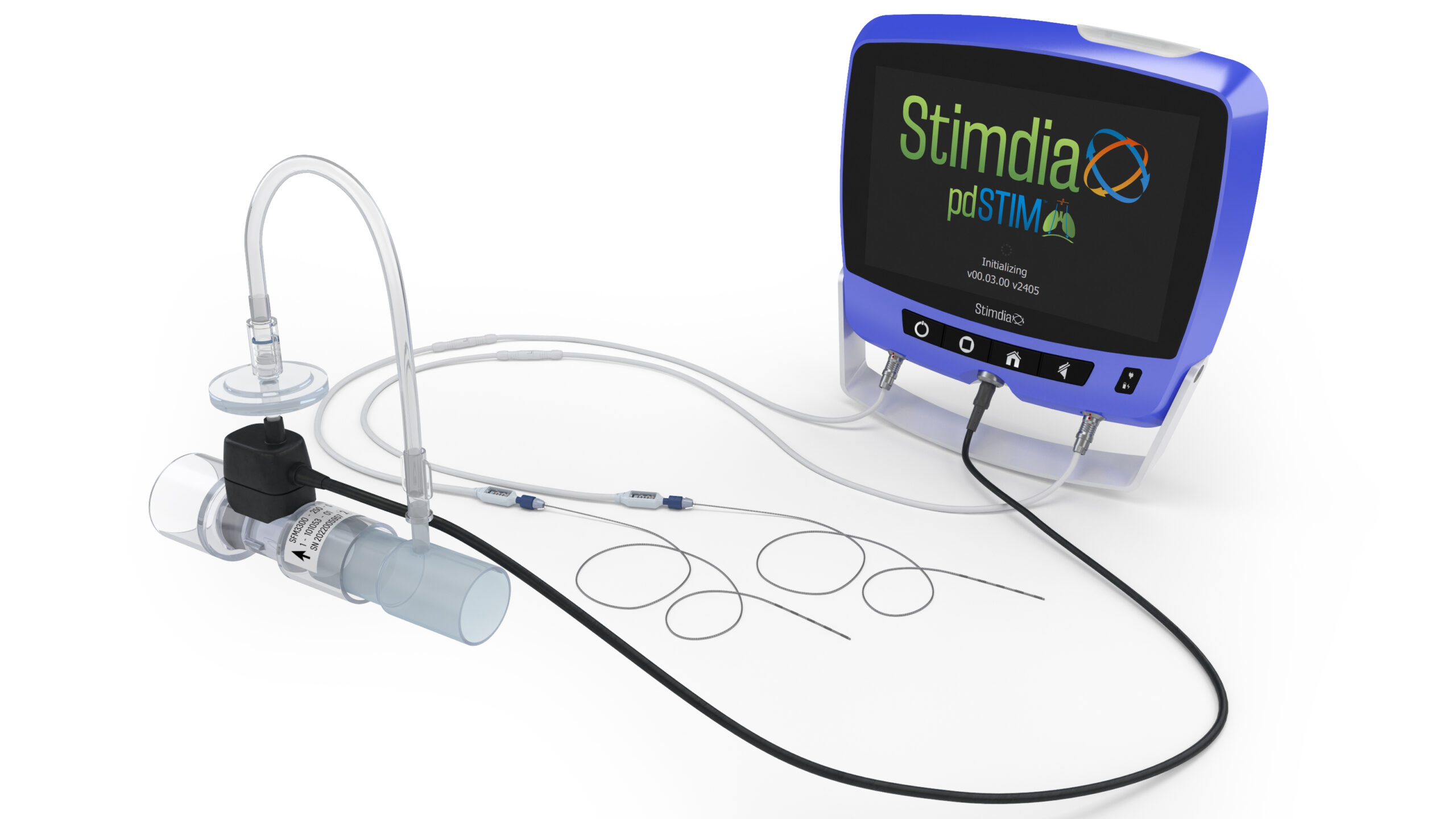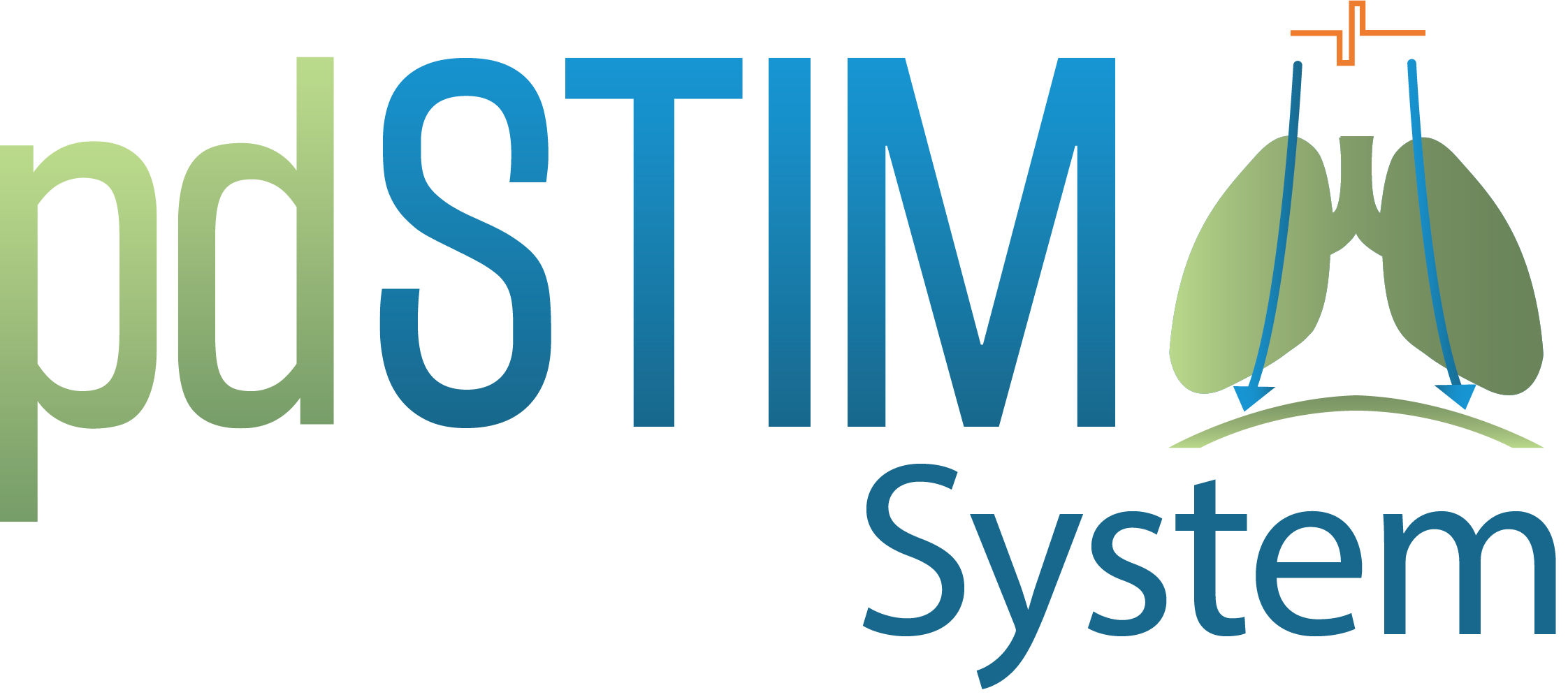 Slide 1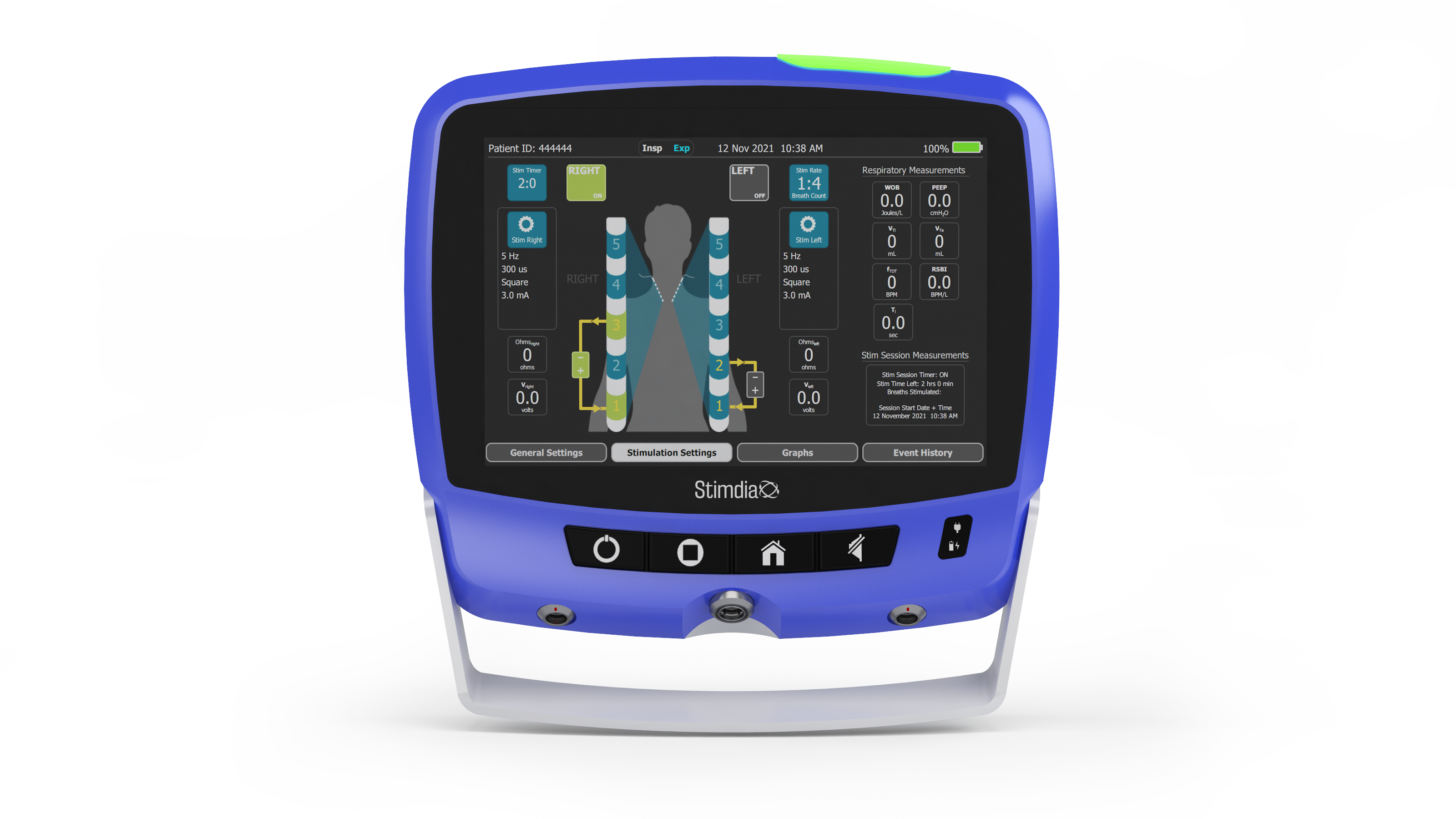 Slide 1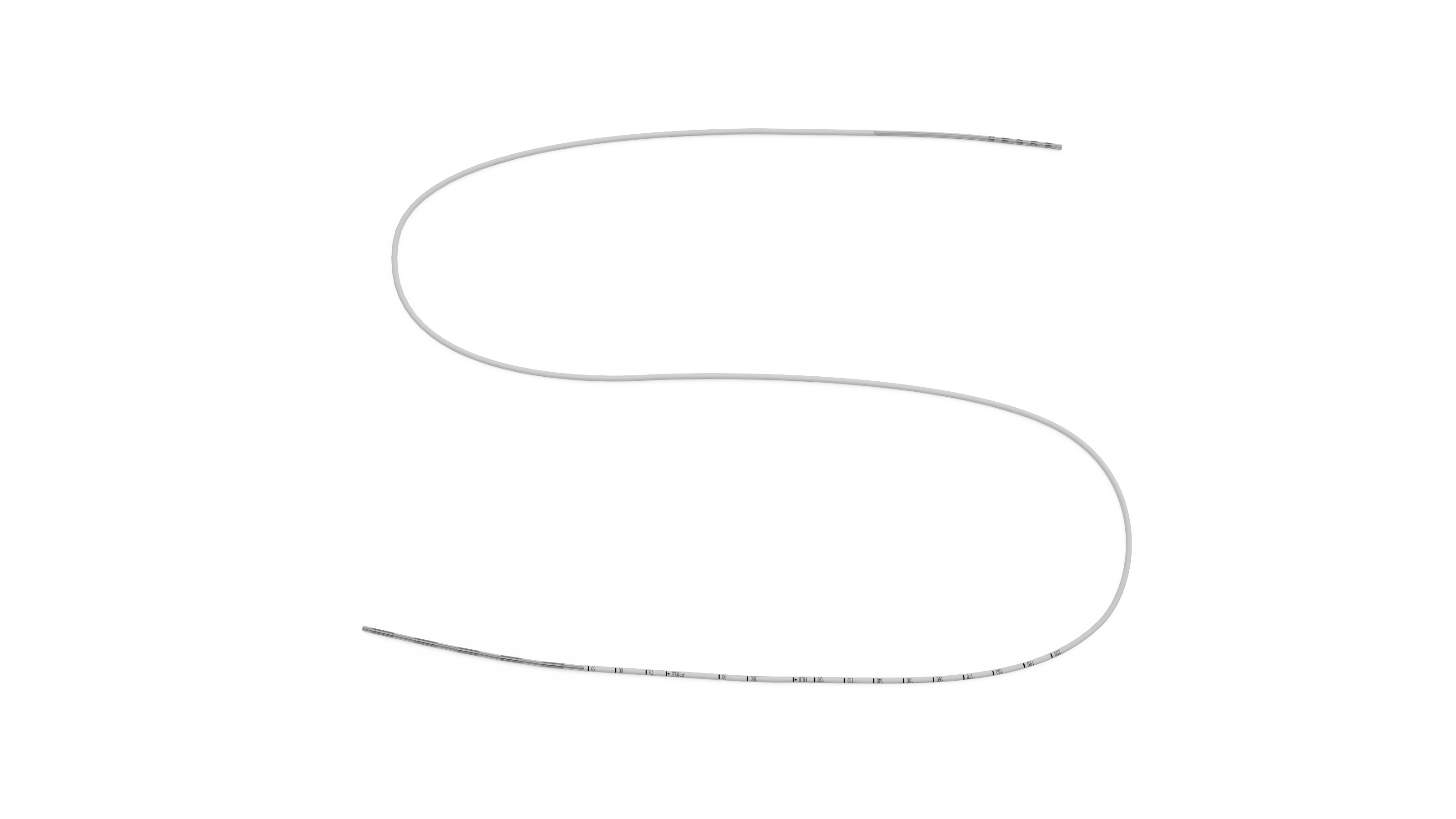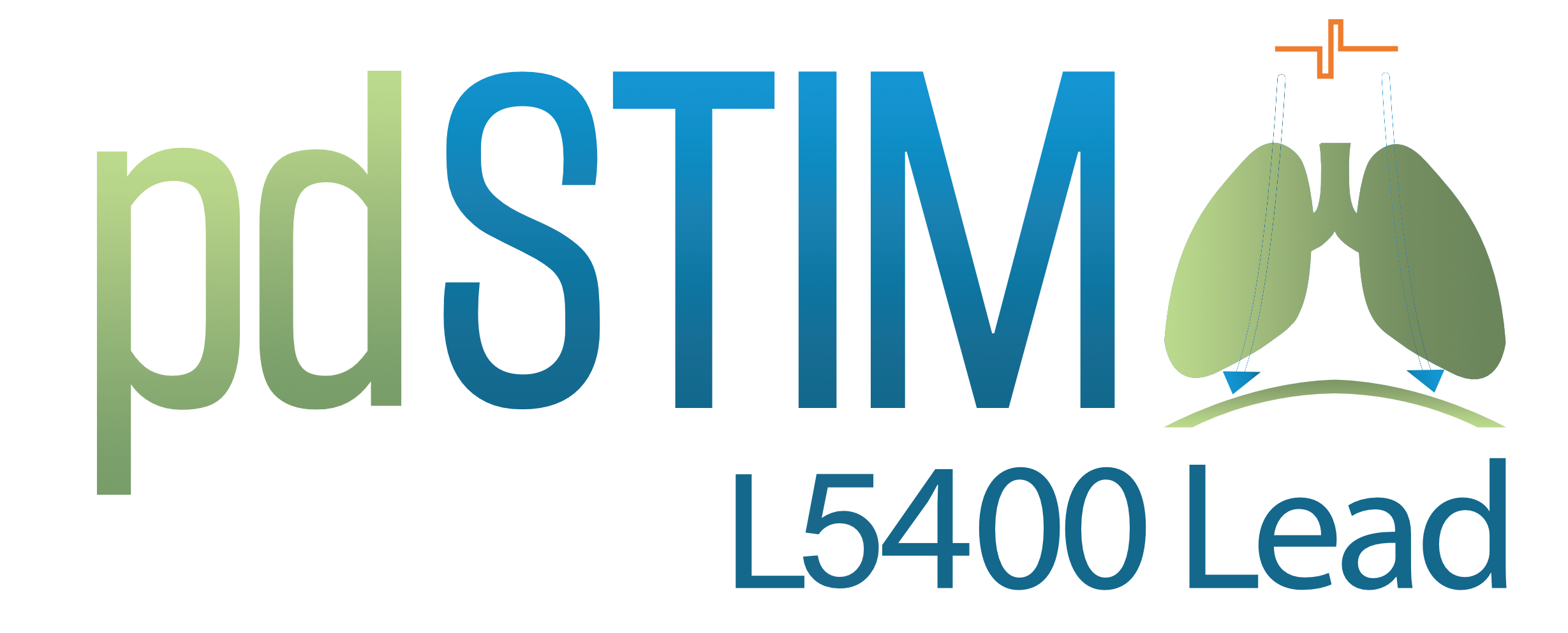 Slide 1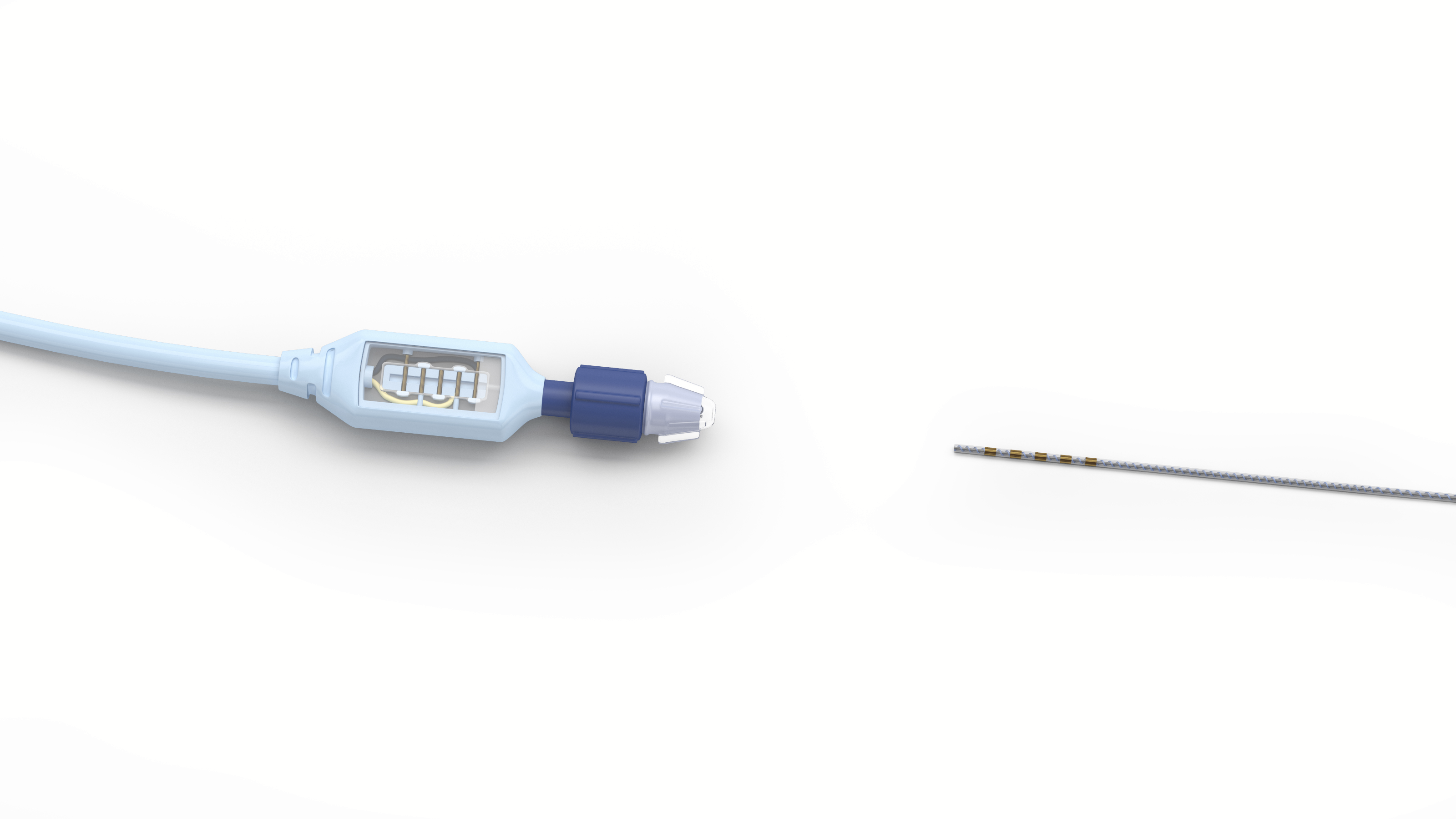 Therapy Set-up and Implementation

pdSTIM Leads are designed to enable minimally invasive placement at a patient's bedside in an ICU setting. The leads, which are placed trancutaneously in the neck region via ultrasound guidance, represent the world's smallest multielectrode lead (3 Fr) and fit through a needle enabling "through the needle" insertion. The pdSTIM Leads do not require placement via the vasculature nor near/within any organs. Since lead placement is not in the vasculature nor near/within any organs, there is a reduced  risk of placement related complications and infections. The placement location also prevents interference with other lines or leads a patient may have. 
Once the leads are placed and attached to the console, phrenic nerve stimulation is coordinated via the proprietary RespiSyncTM algorithm and direct measurement of Work of Breathing (WOB) to produce physiologic diaphragmatic movement. The pdSTIM System is agnostic to the type or mode of ventilator.